Who doesn't love having clear, radiant skin. Here are some natural remedies to get your skin looking and feeling great again.
Drink Water

Believe it or not, drinking at least 10 glasses of water a day can help to clear up your skin. It also gives your skin a more natural glow. Throw away all the sugar filled drinks and food. Load your body with tons of water and you will surely see results.
Milk and Honey Mask

Mix a little bit of milk powder with honey, sugar, and lemon juice. This is a perfect day or night mask. Leave it on for about 20 minutes then rinse of with lukewarm water. This mask will help to reduce your pores and help clean off extra oil on your face.
Oatmeal

Try washing your face with a mixture of plain oats and water. This will help to remove excess dead skin cells from your face. Say hello to soft skin.
Mineral Makeup

If you love to wear makeup on a daily basis I recommend switching to mineral products. Mineral makeup was created to be better for your skin and it defiantly is. You can find a majority of mineral products for different brands in almost any store. Read about how to make charcoal mask, you can get anything from mineral lipstick to mineral concealer. I recommend Bare Minerals products.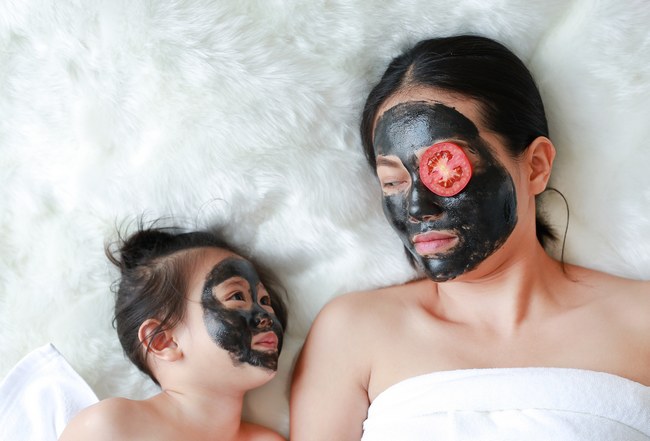 Chamomile Mask

Combine chamomile tea, honey, plain yogurt, strawberries, oatmeal, and sunflower oil to make an effective face mask. Keep your mask on for about 15 to 20 minutes for best results. Then rinse your face with luke warm water. You will feel the difference immediately.
How to Make a Homemade Mask and Scrub for Oily Skin
A Solution Using Ingredients Found in Your Home Let's face it- skin products can be expensive. That is why I am always on the lookout for ideas for homemade skin treatment remedies. After reading multiple articles about people's successes with baking soda scrubs and aspirin masks, I decided to combine the two ideas to make one recipe for a mask and scrub suitable for my oily, acne-prone skin. Please note that I am not by any means a doctor or skin-care expert, so if you are allergic or sensitive to any of the ingredients (baking soda, aspirin, honey, and water) then leave them out.
So here is what I did. I crushed up 2 aspirin tablets in about half a tablespoon of water. Then I added enough baking soda to make a paste-like consistency. I also added a little bit of honey. Essentially, you just add the ingredients in until you get the consistency you prefer. Then spread the paste on your skin, making sure to avoid your eyes and mouth.
I usually leave the mask on for about ten minutes, but I recommend leaving it on for less if you have sensitive skin. After letting the mask sit for the time you have decided, gently rub it off with cool water in small, circular motions. Pat your face dry. If your face feels especially dry and tight, apply a light moisturizer (use one with UV protection if you are going outside!)
I use this remedy about twice a week for my somewhat oily skin. You may want to consider using it less or more depending on your skin type. Also, if you make too much of the concoction, you can always seal it in a container and save it for next time! You can also use it as spot treatment for pesky pimples if you don't want to put it all over your face. Enjoy!